Baby Back Ribs
By: The Essential Keto Instant Pot Cookbook by Casey Thaler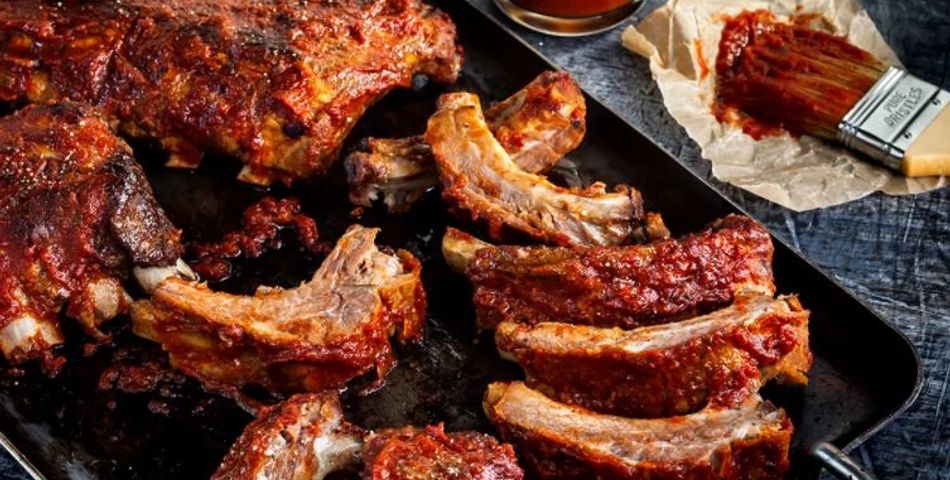 Prep Time: 5 minutes
Cook Time: 45 Minutes
Servings: 4-6 servings
Ingredients
1 cup grass-fed beef bone broth
1 tablespoon crushed red pepper
1 tablespoon chili powder
1/4 cup yellow mustard
1 teaspoon hot sauce
1/2 teaspoon oregano dried
1/2 teaspoon kosher salt
1/2 teaspoon freshly ground black pepper
1/2 teaspoon cumin ground
2-3 pounds racks baby back ribs
barbecue sauce (Tessemae'sor other keto-approved brand) to serve
Directions
Pour bone broth into the Instant Pot.
In a large bowl, mix the red pepper, chili powder, mustard, hot sauce, oregano, salt, black pepper, and cumin together thoroughly.
Rub mixture over ribs, then place the ribs in the Instant Pot, on a rack, with the meatier part of the ribs facing outward.
Secure lid, and cook in Meat/Stew mode for 45 minutes (or until desired tenderness), with valve sealed.
Switch the pressure release to Venting, remove ribs, and brush lightly with barbecue sauce.
Recipe Notes
You can also place the ribs on a baking sheet, and perform the additional step of finishing them in the oven. They should take about 5 minutes, per side.