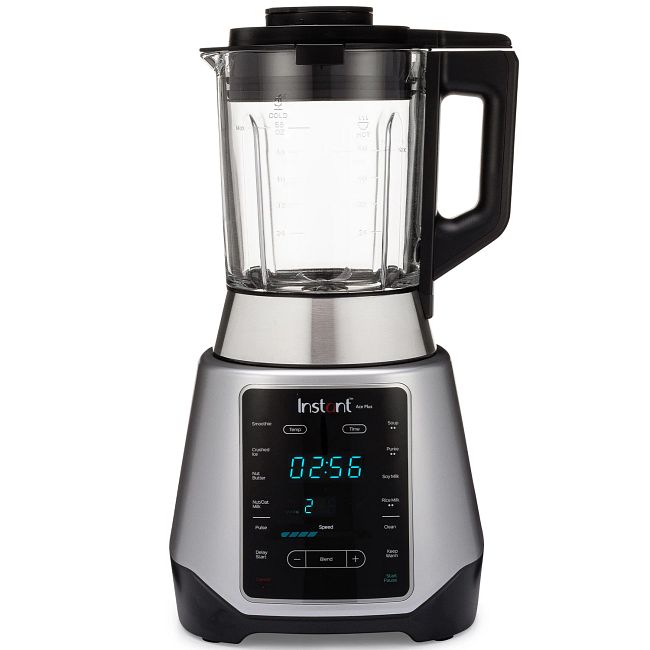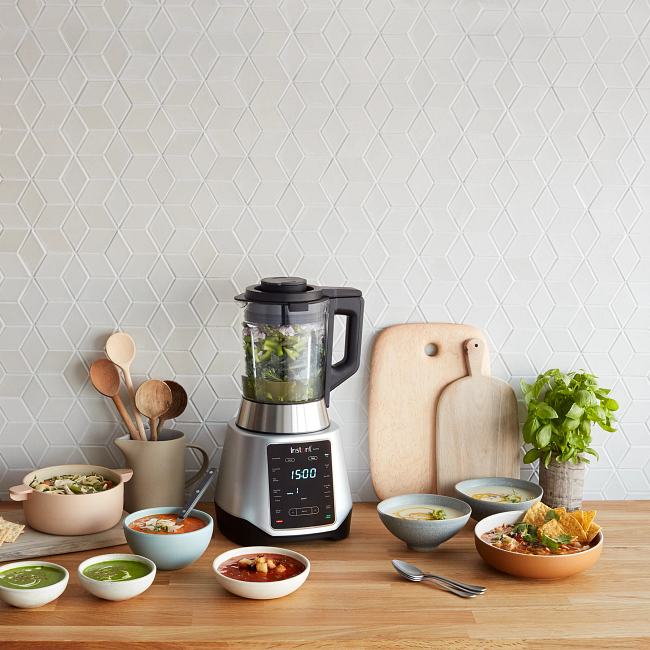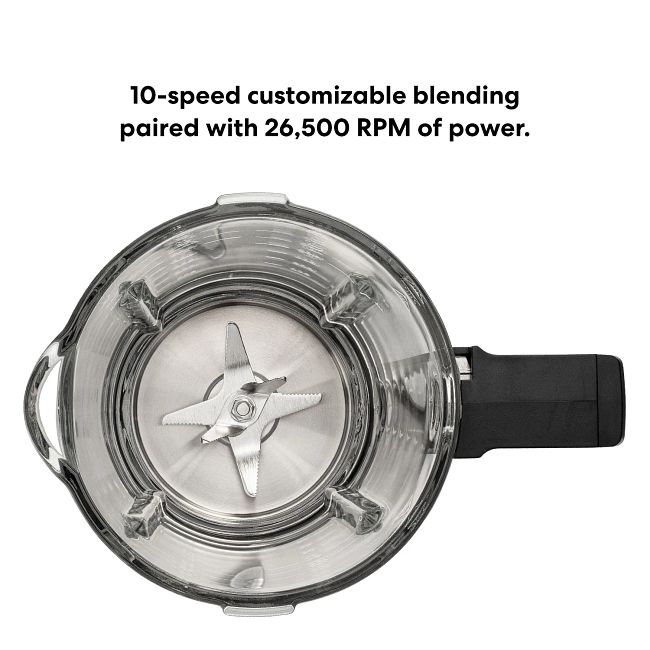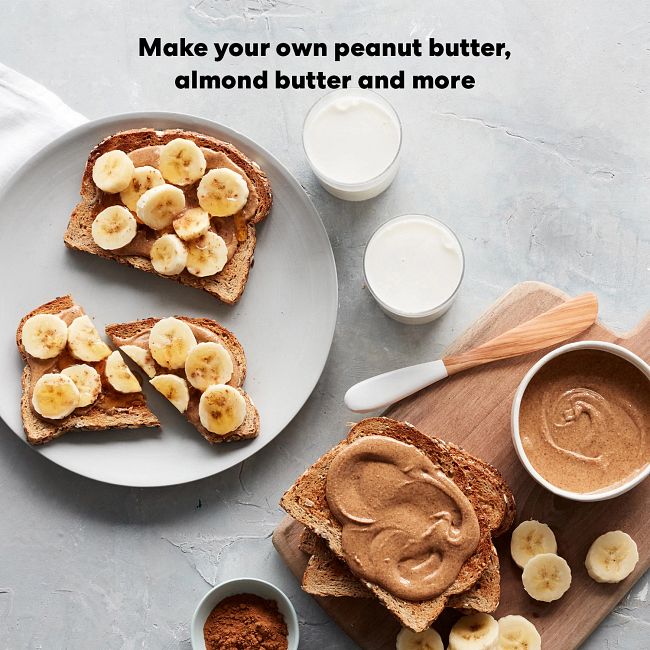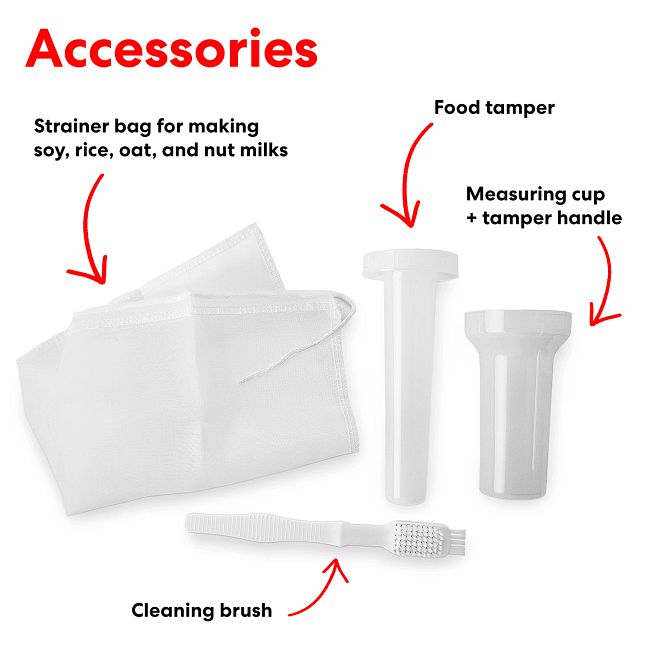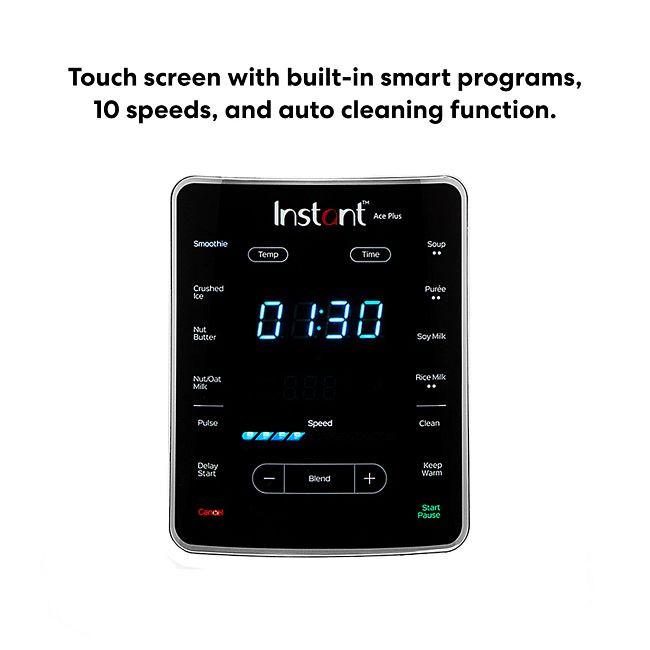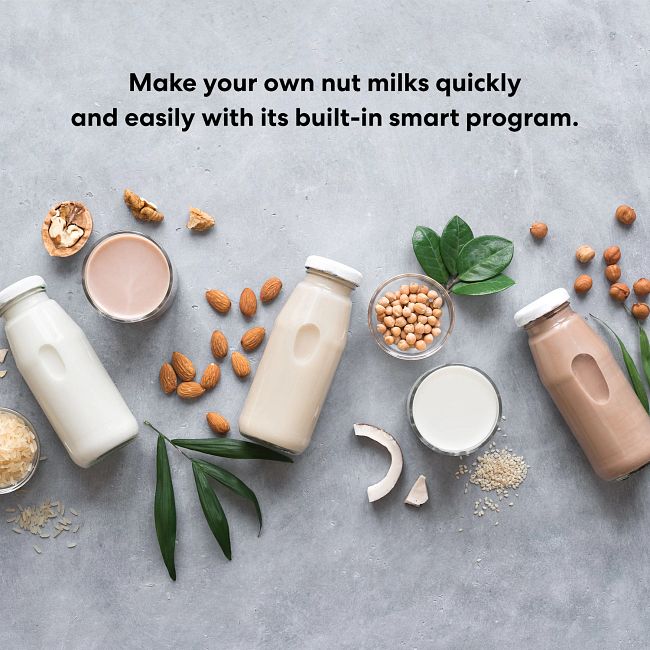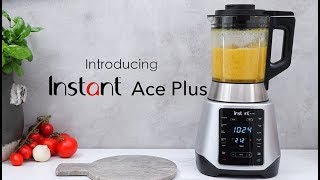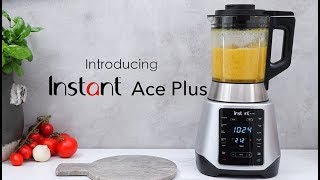 Instant™ Ace™ Plus Blender
The pinnacle of one-pitcher performance, with 10-speed blending and real-time temperature display
The Instant™ Ace™ Plus cooking and beverage blender combines a sleek design with our most powerful motor to give you superior crushing and grinding, so you can create effortlessly smooth nut butters from raw or roasted ingredients. Enjoy the flexibility of 10-speed blending and customizable heating, and create delicious hot soups and sauces as well as cold smoothies and icy treats.
Download the User Manual
• 9-in-1 for smoothies, crushed ice, nut butter, nut milk and oat milk, soy milk, rice milk, chunky or creamy soups, purée, keep warm
• 56 oz (1.6 L) heat-resistant glass pitcher with concealed heating element
• 8 stainless-steel blades for exceptional chopping and grinding
• 10 blending speeds for flexible control over processing
• Powerful motor makes quick work of tough ingredients
• Customizable temperatures for precision cooking
• Displays the temperature as it climbs in real time (°F or °C)
Keep Warm setting keeps your meal hot and fresh
Pulse-motion blending breaks down tough and frozen foods
Dedicated self-cleaning program for improved hands-free cleansing
Countertop-friendly design fits beneath standard-height cupboards
Accessories include a dishwasher-safe 3-in-1 food tamper with concealed measuring cup and cleaning brush, and a lint-free strainer bag
Built-in safety features like Overheat Protection™, auto-off and more
BPA/PFOA/PTFE-free cooking
26,500 RPM, 1300 watts, 120 V~ 60 Hz, ETL Certified
This product is not eligible for free shipping
Dimensions
9.09'' length x 9.8'' wide x 16.77'' height
*All measurements are approximate.