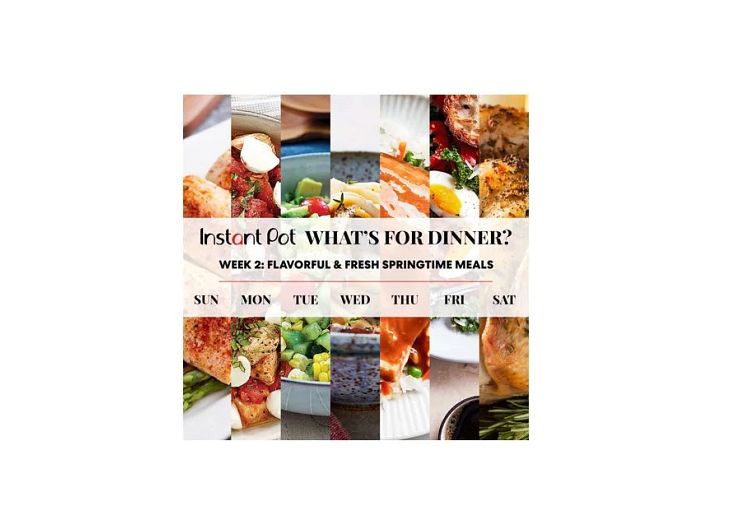 Weekly Dinner Plan
If you loved our March Weekly Meal Plans, get ready for even more fresh, delicious, and crowd-pleasing recipes all though April! Every week, we'll be sharing with you a new weekly dinner plan including everything you'll need to create quick, easy, and delicious meals in your Instant Pot® Keep scrolling for this week's menu, shopping list, and all the recipes!
Download Shopping List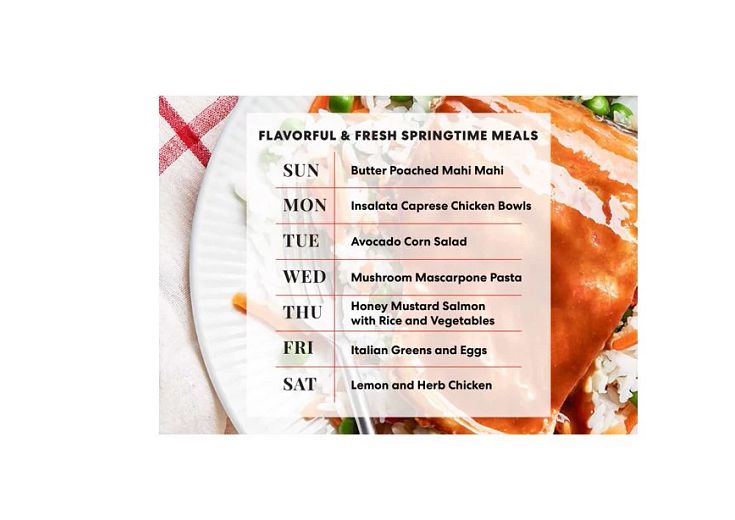 Flavourful Fresh Spingtime Selections
This week's dinner plan is all about spring-themed recipes showcasing the season's fresh and healthy selections!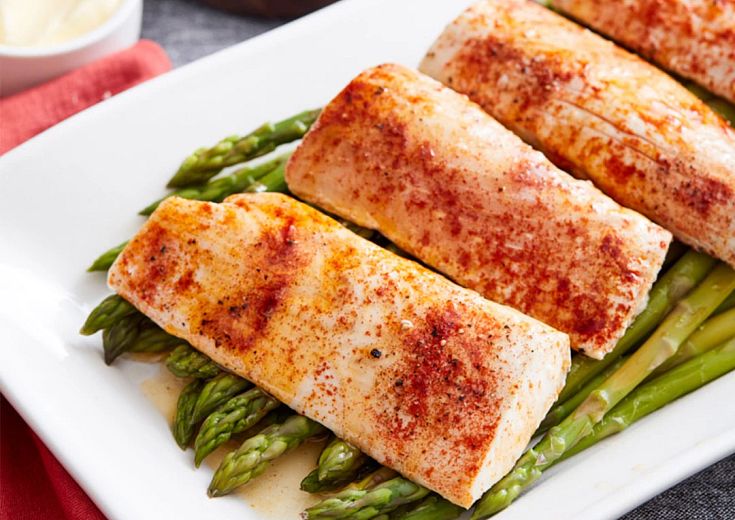 Butter-Poached Mahi-Mahi
Sweet, buttery, mahi-mahi… just thinking about this delicious recipe is making us hungry-hungry!
View Recipe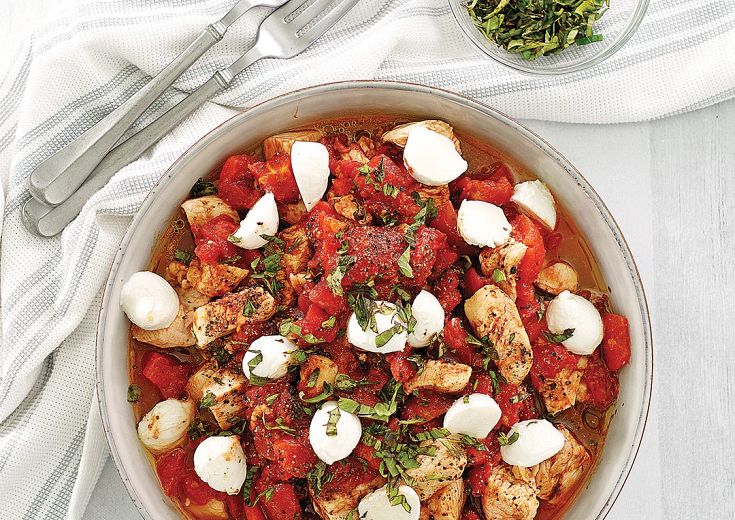 Insalata Caprese Chicken Bowls
A delicious twist on a classic Italian salad… packing all the fresh flavors of Insalata Caprese with the addition of chicken for a little extra protein!
View Recipe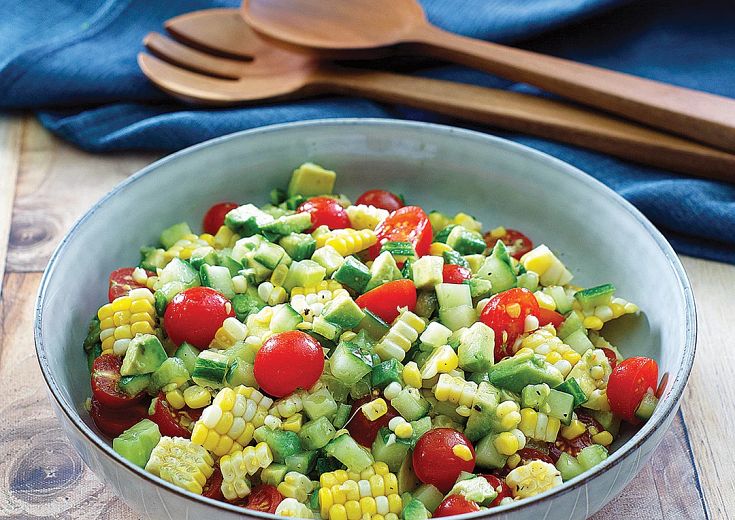 Avocado Corn Salad
Sweet corn, creamy avocado, and brightness from the tomatoes give this salad all the fresh spring flavors that will keep you coming back for more!
View Recipe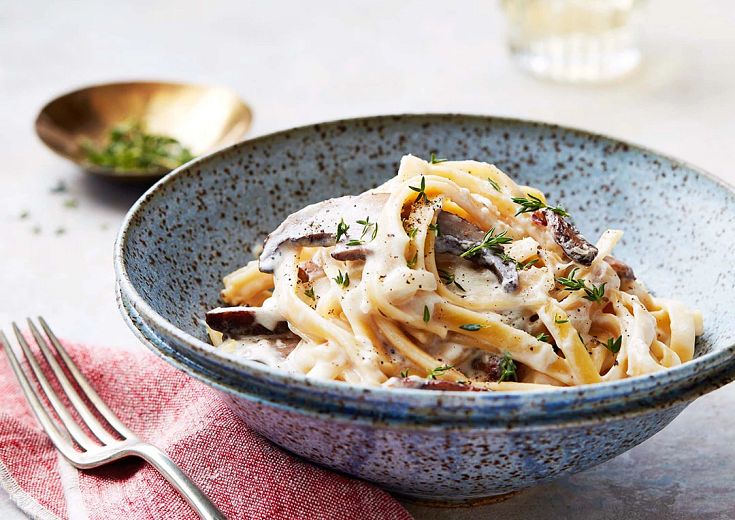 Mushroom-Mascarpone Pasta
If you're a fan of mushrooms, silky noodles, and creamy cheese sauce — this pasta dish might be your new favorite weekly go-to dinner!
View Recipe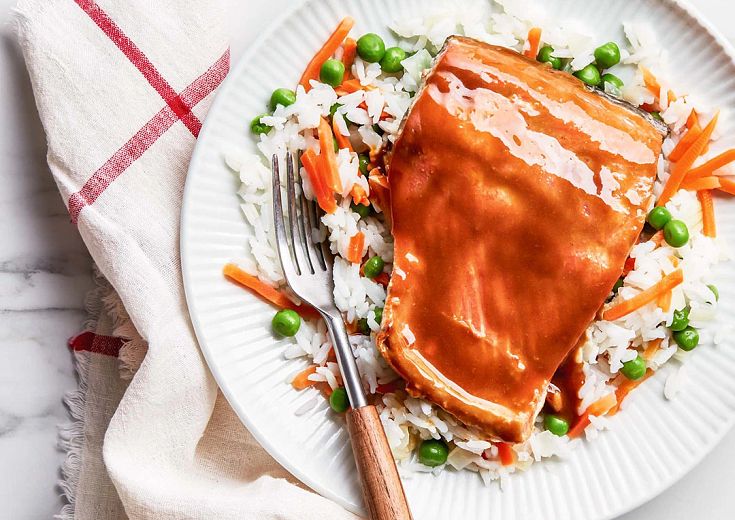 Honey-Mustard Salmon with Rice And Vegetables
This fantastic recipe is a perfect healthy weekday meal, but the best part? It all comes together in less than 30 minutes!
View Recipe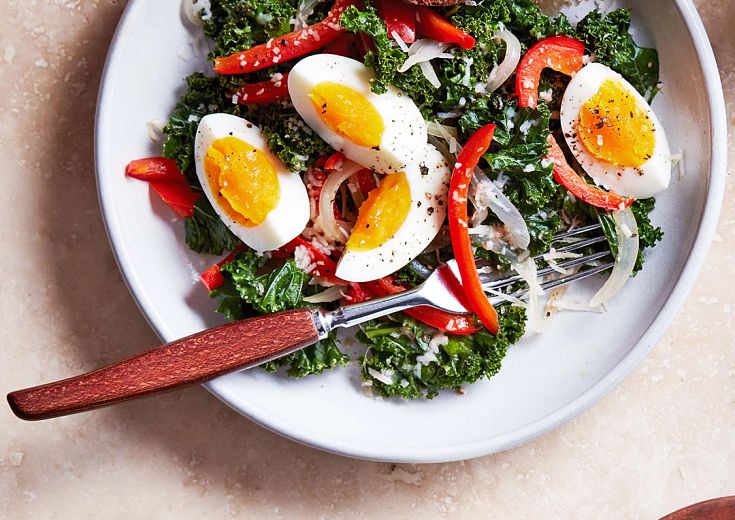 Italian Greens and Eggs
This recipe is not only super quick and healthy, but adding a few more eggs gives you breakfast the next day! Now that's efficient meal planning!
View Recipe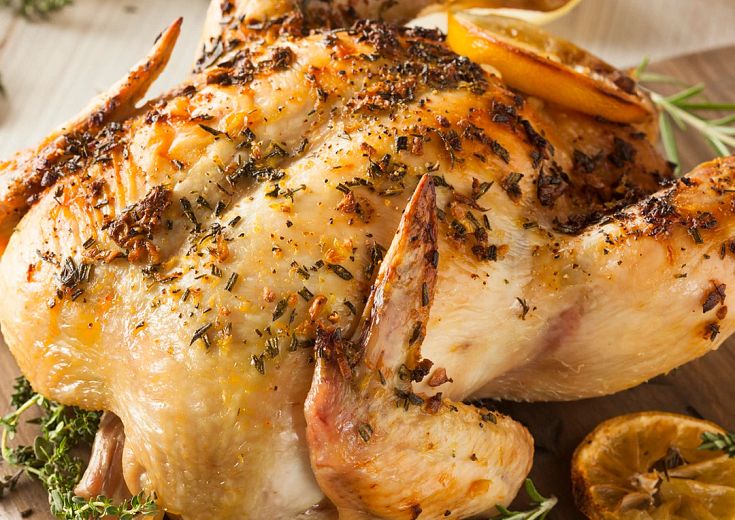 Lemon and Herb Chicken
Preparing a full rotisserie style chicken dinner during the week is a real feat… but having it ready in 25 minutes? Oh yes, just put this recipe to the test!
View Recipe
More Weekly Meal Plans
Check out last month's weekly meal plans. Dinner just got easier!
View Recipes Beginner Basics - One Pot Meals
View Recipes Easy to Freeze Comfort Meals
View Recipes Family Friendly - Kid Tested, Mom Approved
Get the Dish
Sign up for our weekly newsletter to get recipes, tips, updates, deals and more!